Nail the Rail 9 Miler POSTPONED
Saturday, February 9, 2019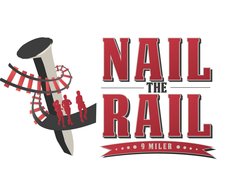 Nail the Rail 9 Miler
Due to the work on the Dick and Willie Trail in late winter we will not be able to run Nail the Rail 9 Miler in February. We are currently looking for an alternative date.
2019 Registration
2018 Results
Had 5 Nail the Rail today. First female, Kaitlyn Spangler Nailed the Rail at :58:14!!! Awesome job everyone! Virtual runners are added in!!!!
2016 NTR Results
What a great day.... COLD but great. Thanks for all those that came out.
Past Nail the Railers!
2015 Individuals that NAILED THE RAIL
Johnny Pickard
:52.12 Modified Challenge- Donated to have time lowered by 27 minutes
Susan Thacker
:58.01 Modified Challenge- Donated to have time lowered by 27 minutes
2016 Individuals that NAILED THE RAIL
2017 Individuals that NAILED THE RAIL
Patrick Woodford
:48.38 *Course Record
Ben Williams
:58.09
Virtual Run
Johnny Pinkard
:51.18 Modified Challenge- Donated to have time lowered by 27 minutes
Frank Finch
:55.04 Modified Challenge- Donated to have time lowered by 27 minutes
2017 Results
2015 Nail the Rail Results
JOIN US ON: